Q and A with Peter Poschl
"We want everything to thrive – the soil, biodiversity, people working on the land and those who consume our produce."
Situated in the gorgeous Kauaeranga Valley in Thames, you will find the Ohaene Organics farm. Peter Poschl and his family have been growing beautiful produce on this land since the late 1990's. We had a chat with Peter to learn more about farming organically in New Zealand.
Why have you chosen to be a farmer and for how long have you been farming?
We bought our land in summer 1996 because we always wanted to grow food. We started planting fruit trees in the following winter. In 2000 we moved onto the land and did some small scale growing of globe artichokes. We seriously started market gardening about 8 years ago specialising in potatoes and Maori potatoes.
Why organic / regenerative / biodynamic farming over conventional farming?
Angelika's parents back in Germany saw no alternative to gardening the organic way. They saw what damage chemical based agriculture did to land, people and the quality of food. There was never a question for us to do it differently. And we believe it is now more important than ever.
"we have a holistic approach"
Why do you grow the products you do and what is your favourite produce to grow?
We grow what we like to eat ourselves. We know how fruit and veggies should taste. "Favourite produce" – I don't know. Potatoes perhaps – the act of digging out beautiful tubers is something very satisfying. Fruit probably Belle de Boskoop apples, an old variety from Central Europe and THE apple to make apple strudel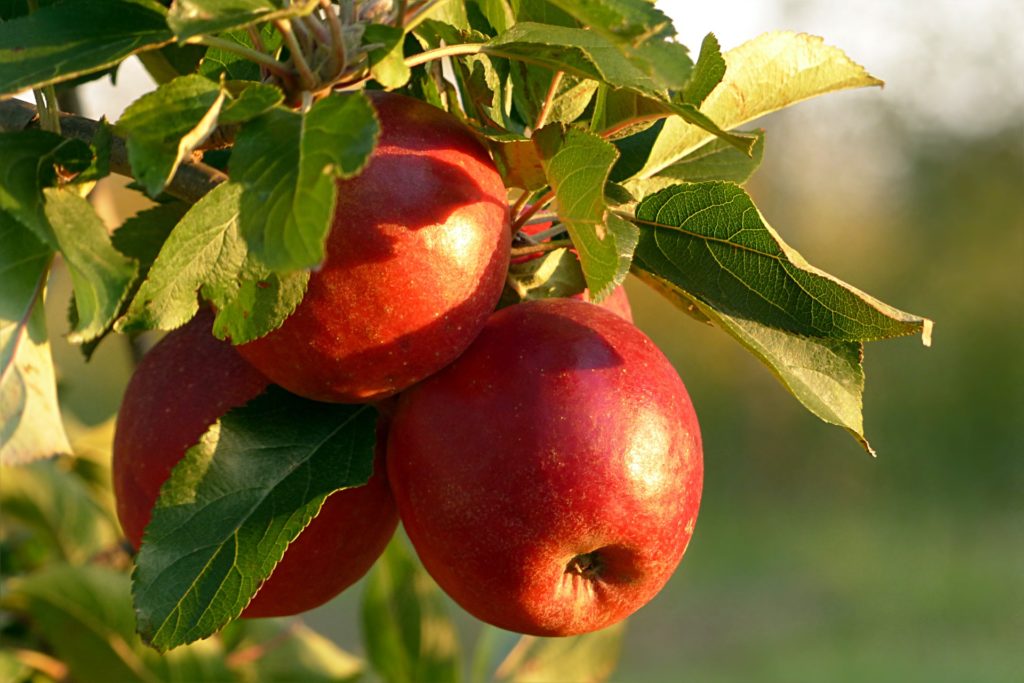 What are the biggest challenges you face?
There are some. The last years had prolonged periods without rainfall (as we all know). We are very lucky to have a reliable water source but still – nothing beats a good summer rainfall … The other is probably increased bureaucracy. Compliance with the Food Act 2014 is paperwork-intensive and costly (at times throwing up the question of viability)
"There was never a question for us to do it differently."
What do you wish consumers knew and appreciated about the food you grow?
That we have a holistic approach. We want everything to thrive – the soil, biodiversity, people working on the land and those who consume our produce.
What effect has working with Ooooby had on you?
We love the idea behind Out Of Our Own Backyards. We are glad we can contribute to it and are happy to accommodate our harvesting schedule to Ooooby's needs as far as possible.
What is the strangest / toughest thing you have tried to grow?
Carrots – we never had any luck with them but we won't give up.
What is your favourite fruit / veg to eat?
Beans, chillies, tomatoes, cucumbers – there is nothing better than the vegetable or the fruit picked when it is just right.
Do you have a funny story / anecdote from your time in the field?
Well, it might be funny for other people – you plant several 100s of leeks only to come back in the morning to discover that half of them have been pulled out again with the culprits not far away: pukekos. So you plant them again and shoo the birds away. You go back in for your morning tea and when you come back to see some pukekos running away and lots of leeks pulled out again. Fish and Game, help me!
Do you have any particular recipes or ideas for the best use of some of your products?
Yes, too many to list or prioritise. You can get excited about a simple bean dish, a fresh cucumber salad, patate alla borghese (boiled potatoes, reheated in butter, lemon juice and parsley) and of course apple strudel (real paper thin strudel dough, filling of Boskoop apples with raisins, walnuts, cinnamon and a little sugar, rolled up and once done served with whipped cream).
"there is nothing better than the vegetable or the fruit picked when it is just right."
To find out more:
If you would like to see which of the delicious Ohaene Organics produce from Peter Poschl are currently available through Ooooby, click here – Ohaene Organics
You can pop on over to Peter Poschl's Facebook or Instagram pages – https://www.facebook.com/ohaeneorganics/ https://www.instagram.com/ohaeneorganics/
Visit https://www.ooooby.co.nz to get all your organic food needs delivered to your home and don't forget that all this great produce can be made into delicious meals. Read here to learn more about falling in love with soup.