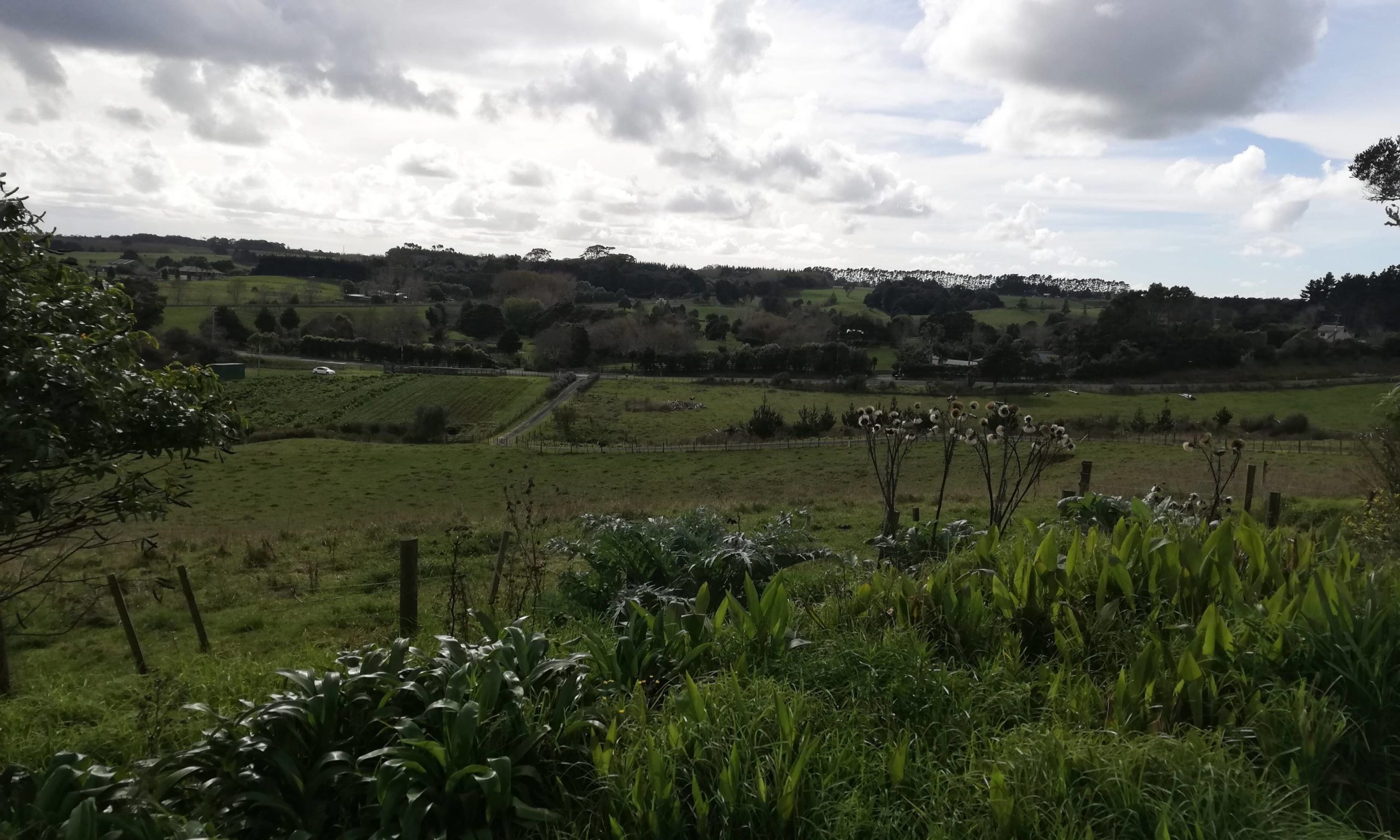 Q and A with Raymond Garb
"A lot of effort goes into improving and balancing the soil so that veggies can have what they need"
Originally supplying produce to Ooooby Christchurch, Raymond Garb is one of our long-standing growers. Now located just a hop, skip and jump from Pukekohe on a shared plot of land, Raymond grows farm fresh organic produce exclusively for Ooooby Auckland and we think he is just swell. Get to know Raymond a little better by reading on.
Why have you chosen to be a farmer and for how long have you been farming?
I have always been interested in caring for the environment and I read some fascinating stuff on organic farming as a teenager.
I then decided to find a way to practice it and I have been growing organically for over 20 years now – first working for other people and then for myself.

Why organic farming over conventional farming?
There are lots of reasons:
Being a better steward for a small patch of our shared planet earth; producing food that tastes delicious and does not contain chemical residues.
Plus, using organic methods is more interesting and challenging!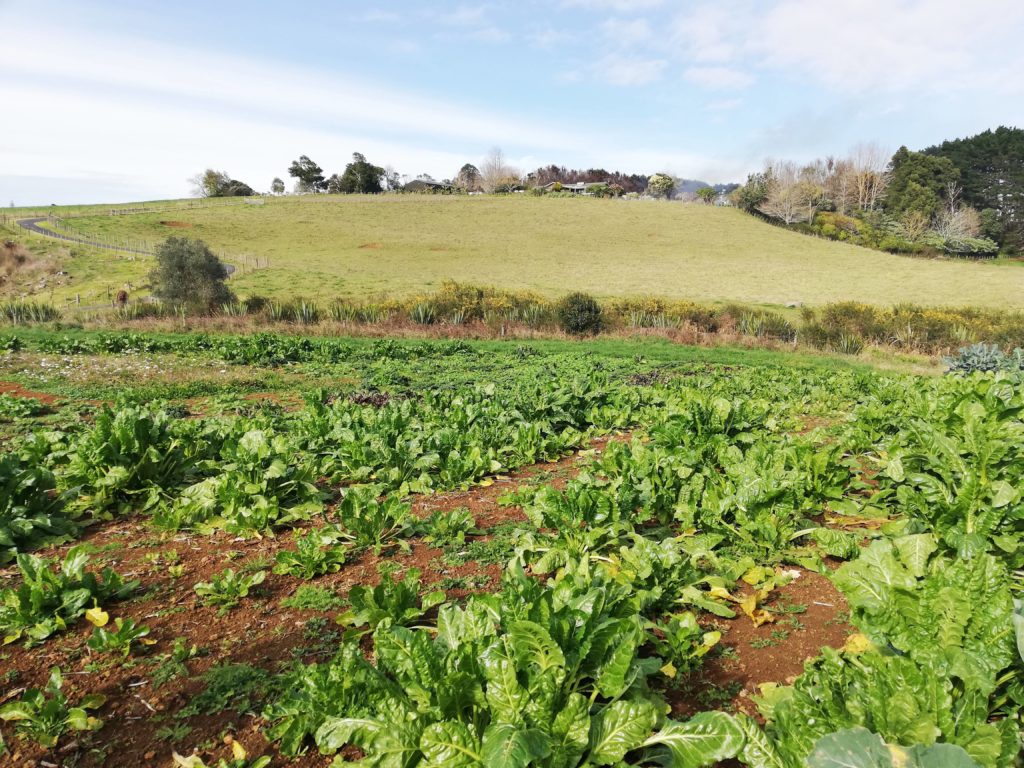 Why do you grow the products you do and what is your favourite produce to grow?
Currently, Silverbeet, Perpetual Spinach and Kale – They are the veggies that grow best for me in this particular patch. I like growing any veggies, but always want them to be able to be their best.

What are the biggest challenges you face?
There is no water to irrigate the veggies so growing quality organic veggies with no watering is an exciting challenge, but very dry summers are difficult.
There are also pesky pukekos and ravenous rabbits who love to munch on my organic veggie seedlings.

What do you wish consumers knew and appreciated about the food you grow?
I try to use old-fashioned heirloom varieties whenever possible – for their nutrition and flavour.
A lot of effort goes into improving and balancing the soil so that veggies can have what they need to be as delicious and nutritious as possible. Being certified organic is a level of quality assurance that these veggies have been produced to official standards and are the 'real deal'.

"The hardest thing to grow is healthy, living soil"
What effect has working with Ooooby had on you?
They are so great to work with that now I only sell veggies to them. In times past I have supplied many different outlets.
The Ooooby team are excellent communicators, prompt at paying their growers and even have interesting personalities!

What is the strangest / toughest thing you have tried to grow?
There have been a few interesting ones: celeriac, kohlrabi, Florence fennel, Baby Bear pumpkins and dried lemon balm for herbal tea bags.
The hardest thing to grow is healthy, living soil where the veggies can thrive. But in the right soil, the veggies are happy and just do their thing.

"Being a better steward for a small patch of our shared planet earth"
What is your favourite fruit / veg to eat?
I like to eat a wide range of fruit and veggies and a lot of them! My favourite veggie is beetroot, oven roasted in oil with rosemary until crispy on the outside, soft on the inside.

Do you have a funny story / anecdote from your time in the field?
Some of the 'Baby Bear' pumpkins that I grew were very small – down to about the size of a mandarin.
I gave one to my little nephew, who loved and cherished it and even slept with it, tucked into his bed. One day I gave a larger version of this miniature pumpkin to his mother, who cooked it for dinner that night.
As they were eating she asked 'So do you like the pumpkin?'
'What pumpkin?'
'This pumpkin we're eating'.
He burst into tears 'What! I can't believe you could be so mean! How could you cook and eat a baby pumpkin!'
After that I gave them regular pumpkins for dinner. Nowadays, he proudly grows his own – but only the big ones.
Do you have any particular recipes or ideas for the best use of some of your products?
Silverbeet and perpetual spinach can be added to virtually anything cooked, as a source of green. I like to eat them both cooked with kelp flakes, seasoned with salt and pepper, with lashings of melted butter!
Silverbeet also makes an interesting edible wrap for an umu (Pacific island hangi), in place of taro leaves. Kale can be baked into crispy healthy chips, added to a stir-fry, or simply fried with cashew nuts.
Rocket is a great salad ingredient. A little goes a long way in adding zing.

Raymond Garb has been growing for Ooooby for a number of years and is a brilliant farmer and is exactly what he states – he is a brilliant steward for the shared patch of planet earth.
To find out more:
Do you want to see which of the delicious organic produce from Raymond Garb is currently available through Ooooby?
Visit ooooby.co.nz to get all your organic food needs delivered to your home and don't forget that all this great produce can help keep you healthy.